Why a Romantic Vacation at Vista Verde Ranch?
The beauty of a Vista Verde vacation is the simplicity of your time at the ranch.  Disconnect from the distractions of the outside world.  The biggest decision you will have to make is choosing what adventures the next day holds.  Or maybe the idea of taking some much deserved time to relax sounds better? The only time commitment is to show up for meals knowing our talented chefs have a variety of dishes to please every palate.
You'll quickly feel at home, most likely make new friends with the other guests, and not want to leave our warm-hearted staff who take care of your every need!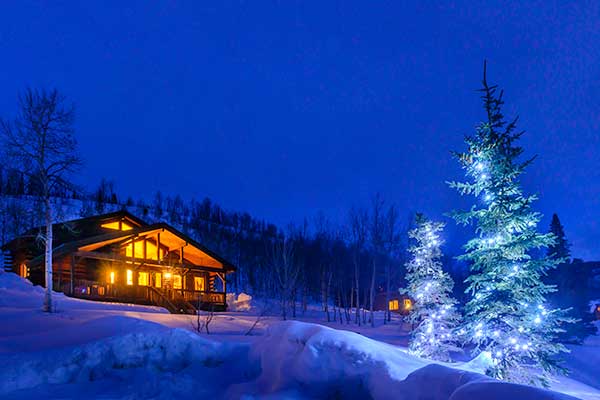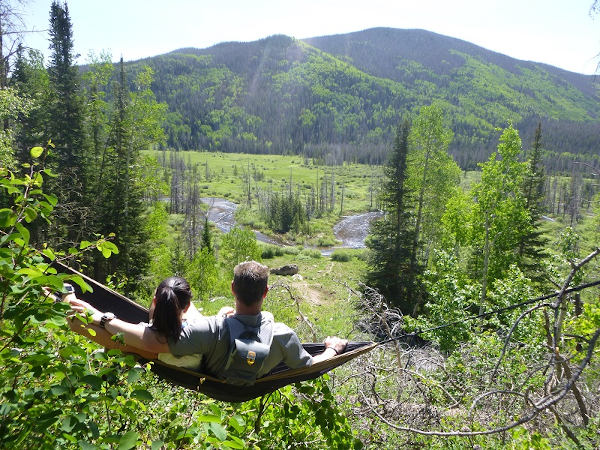 Honeymoon & Anniversary Getaways
Whether you are celebrating your honeymoon, first year of marriage, or have long passed your golden anniversary, these major milestones are worth celebrating.  It is such an honor when a couple chooses Vista Verde Ranch as their honeymoon or anniversary destination.
Let us know you are celebrating a special event, as we do include some special treats for couples who come to Vista Verde for their honeymoon or anniversary vacation as our way of saying thank you and congratulations!
All-Inclusive Romance Packages
Our regular offering is an all-inclusive package, so there is no need for a special honeymoon package!  Our all-inclusive pricing means you can eat, drink, and play without pulling out your wallet–which makes planning and budgeting for your honeymoon easy.  If you are looking to step up the celebration a bit, see below for our Romance Package add-on options.
Looking for a secluded and romantic place to say "I do?"  Vista Verde is the perfect place for couples looking to tie the knot without all the hassle of planning a wedding.
We love to be a part of making your elopement vacation match your dreams.  With unbeatable views, mountains, rivers, and secluded aspen groves, we are sure to have just the place to set the stage for eloping in Colorado.
Elopement options start at $450
Looking to propose to your partner in a way that you two will always remember and cherish?  Book a trip to the ranch, and we will help you find a special time and place to pop the question.
There are so many scenic spots around the ranch, and so many peaceful moments that provide the space for this big event in your lives together.
Our wranglers and guides seem to have a knack for slipping away at the right time or being a part of the plot as they take a photo or a video of the two of you at a beautiful vista.  And there's always room in the backpack or saddlebag for a bottle of champagne!
Proposal options start at $300
Give us a call to start planning your Vista Verde Ranch elopement or proposal.
Take your romantic getaway to the next level with one of our Romance Package options.
Included in a honeymoon or anniversary stay, as well as for elopements and proposals is a special gift from the VVR staff.  You'll find a sweet surprise in your room when you come back to chocolate dipped strawberries and a bottle of champagne.
Add on our Deluxe Romance Package to make the moment a little more special.  We will decorate your bedroom so when you return to your cabin you step into a romantic oasis.  $100
Elevate your stay with our Premium Romance Package, which includes all the above plus a beautiful bouquet of in-season flowers and an upgrade to a premium bottle of champagne from our Chef's Cellar.  $350
Jenny Smiley Photography – Jenny specializes in elopements and is wonderful at using the scenic backdrop of the ranch to capture stunning moments of couples.  If you're planning an elopement in Colorado, don't forget about making sure you have someone talented capture the moment!
Carla Jones Photography – Carla is a Steamboat native who has been shooting photos of guests who come to Vista Verde for a summer vacation for more than 30 years.
Nina Larsen Reed – Nina is a Norwegian-turned-Coloradan who helps couples elope in the Rocky Mountains. Her passion is to help down-to-earth couples plan epic elopements and create memories for life.
Jen Dz Photography – Jen is a Colorado based elopement and intimate wedding photographer who plans and photographs wild weddings for wild people throughout the Western U.S.
The Tall Tulip – Looking for a beautiful arrangement of flowers to celebrate your special person at the ranch or a bouquet for your elopement?  The crew at the Tall Tulip will come up with just the right look to match your moment.
Caroline Lalive Beauty – While some ranch elopements involve a simple private moment during an epic outing on the trail, others might want to go all out for the photo.  Caroline will create the makeup look that matches the kind of elopement you have dreamed of at Vista Verde.
When is the best time for a Romantic Getaway at the Ranch?
Although any time the ranch is open is great for romantic getaways, there is something wonderful about the autumn and winter stays—maybe it is the cooler weather that invites snuggling?
Often times couples pick our adult-only times for their romantic getaway at the ranch, but some smart parents have also discovered that they can have the best of both worlds when they come to the ranch as a family.  It's not unusual for parents to send their kids off to join the kids program for the afternoon and instead of heading out on their own adventure, they take a quiet walk down the driveway together, climb into their hot tub, or sit on the deck with a glass of wine catching up and connecting with each other.
What Are You Waiting For?